Google Ads Campaign Types, Which You Can Use. You can choose one of five campaign types in Google Ads. Adjust it to the purpose of your ad to get the most out of it.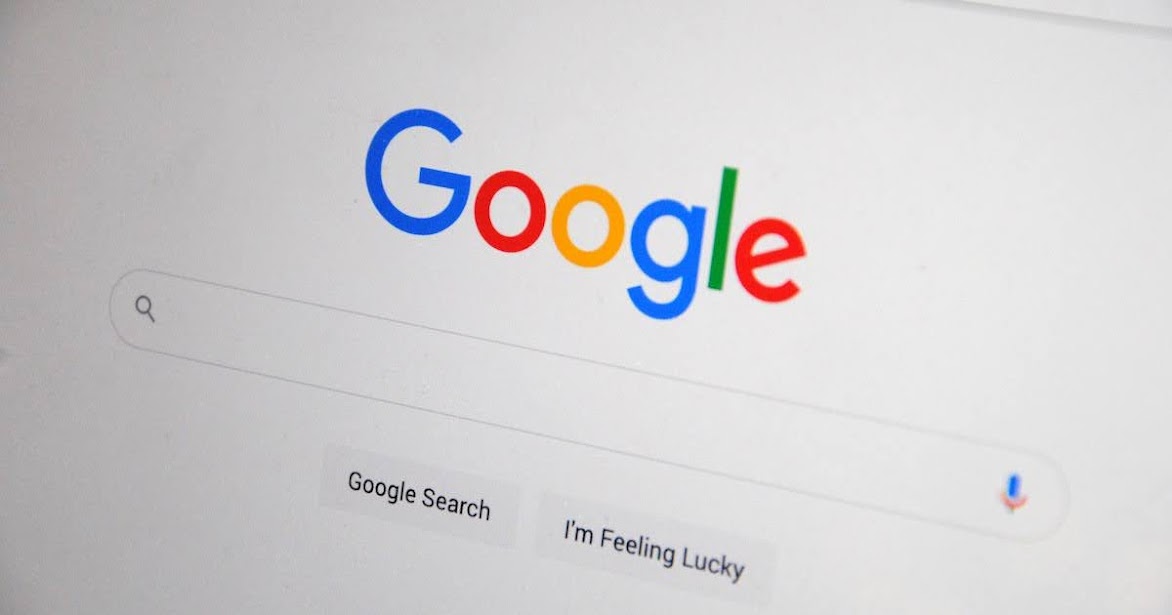 For Google Ads campaign types you need to know what business you want to advertise. So you can choose which type will be effective in advertising your business.
Why Google Ad Campaigns, Ad Groups, and Keywords?
Google Ads is a form of online advertising that allows businesses to advertise their products. And services on the Google search engine and other Google-affiliated websites.
Ad campaigns are large structures that contain your ads, ad groups, keywords, and other settings. Ads are what you actually create to promote your business, and they live inside ad groups. Ad groups are collections of ads that share similar keywords and settings. Your Google ad will appear when you bid on keywords.
Google Ads Campaign Types, Which You Can Use
You can choose one of five campaign types in Google Ads. Let's cover the best uses for each and why you might choose one over the other.
1. Search ad Campaigns – Google Ads Campaign Types
Google's search results pages display text ads called search ads. Whenever someone searches for a keyword related to your ad, they will generate them.
When someone clicks on your ad, they will be redirected to your website or landing page. Search ads are a great way to get your website in front of people who are already interested in what you have to offer.
You can use search ads to promote your products or services and drive traffic to your website. Or generate leads for your business. For example, a search for "pocket squares" returns sponsored results:
The advantage of search advertising is that you show your ad where most searchers see information first – on Google.
And Google displays your ad in the same format as other results (without introducing it as an "ad"). Therefore, users are accustomed to viewing and clicking on the results.
Ads in Responsive Search
You can enter different headlines and ad copy variations in responsive search advertisements for Google (15 and four variations, respectively) to choose the best performers to show to users.
With traditional ads, you create a static version of your ad, using the same headline and description each time. Search ad targeting options allow you to show your ads to people who are already searching for your products or services.
If someone has already searched for a related term, that's a strong signal that they're interested in what you're selling. Search ads can be very effective at driving conversions. Because they allow you to target people who are already interested in what you have to sell.
The main disadvantage of search ads is that they can be expensive because you are competing with other advertisers for the same keywords. Search ads can also be very time-consuming to manage because you need to constantly monitor your keywords. And bid rates to make sure you're getting the most bang for your buck.
Responsive advertising allows for a dynamic ad that is automatically tested until you arrive at the version that works best for your target audience – for Google, that means you get the most clicks.
2. Display Advertising Campaigns
Google has a network of websites in various industries and a range of audiences that Google chooses to display ads. Known as the Google Display Network.
The Display Network allows you to place your Google Ads on these websites and is a great way to reach new potential customers. Who may not be using search engines to find your products and services?
The benefit to the website owner is that they get paid for every click or impression on the ads.
Advertisers benefit from Google Adsense in that they can target ads to people who are likely to be interested in their products and services. This helps increase their conversion rate.
Read Also – 6 Best Free Email Accounts & Service Providers of 2023
These usually image ads that distract users from the content of the website:
The benefit for advertisers is that they can get their content in front of an audience that matches their personality.
For example, a brand targeting 18- to 24-year-olds might want to buy placement in an online video game, where its audience is most engaged.
The advantage for publishers is that they can better monetize their inventory by selling it to brands that are willing to pay a premium to reach their target audience.
Publishers can also use the data to deliver more targeted advertising to their audience, which can help increase advertising revenue.
The disadvantage of programmatic advertising is that it can be challenging to monitor campaign effectiveness and make sure the proper audiences are seeing the adverts.
Additionally, programmatic advertising can be expensive, and it can be difficult for advertisers to justify the costs.
3. Video Ad Campaigns – Google Ads Campaign Types
Remember, YouTube is also a search engine. So the right keywords will place you in front of the video, disrupting the user's behavior just to get their attention.
What are Google Display Video Ads?
These are ad units that contain video ads. They do the same with image ads. Google Display Video Ads allows you to upload your own video and create a custom video ad. The office or their self-service ad production tool can be used for this.
Targeting audiences with video advertising is possible based on interests, demographics, or keywords.
Cost-per-click is used for Google video ads. You can set a maximum budget and bid for your ad. The amount you pay depends on a variety of factors, including your bid, the quality of your ad, and the competition for your target keywords.
Google video ad campaigns have the benefits of being inexpensive, simple to start up, and highly targeted.
Google video ad campaigns allow you to target your ads to specific demographics, interests, and even keywords. You can also set a daily budget and choose how long your ad will run.
Additionally, Google Video ad campaigns provide detailed tracking information so you can see how your ads are performing and make changes accordingly.
4. In-App Advertising Campaigns
Google App Campaigns promote your mobile application through ads displayed on the Google Search Network, YouTube, Google Play, Google Display Network, and more.
Google App Campaigns are available to all advertisers who have a mobile application and are looking to increase app installs.
You can run ads that encourage your visitors to install your app or, if they are already using it, to perform certain actions in your app.
For example, you can use in-app ads to encourage your audience to buy a product, sign up for a subscription or use a feature.
In-app ads work on all devices, including iPhones and iPods, Android devices, and Amazon Fire tablets. They also work across all advertising platforms, including Facebook, Instagram, Audience Network, and Messenger.
Google takes care of the rest to promote your app to the appropriate users:
Unlike other types of advertising, you don't design an app ad campaign. Instead, provide your app data and audience to Google, and place a bid.
Google will then design a campaign that fits your app and your budget. You can customize your app campaigns based on your app goals, and then use ad reporting to measure your campaign results.
In-app advertising campaigns use Google Ads to market your app across your app's platforms.
Google creates your ad using your app's name, description, images, and more. The ad appears on your app's platform, such as the Google Play Store, the Apple App Store, or on your app's website.
Once you've created an app ad campaign, you can customize your campaign based on your app's goals. You can then use ad reporting to measure the results of your campaign.
5. Shopping Ad Campaigns
Google Ads is another type of Google Shopping advertising campaign. In the SERPs, shopping campaigns also display detailed product information such as the price and image of the product.
You can run a shopping campaign through the Google Business Center, where you enter product-specific information that Google pulls to create your shopping ads.
Instead of marketing your brand as a whole, shopping ads give you the opportunity to promote specific products and product lines. Therefore, when you search for a particular product on Google, you will see ads for different brands pop up along the top and/or side.
This is what I see when I search for "running shoes". The ads at the top are Google search ads, but the specific products advertised on the side are shopping ads selected for the keyword "running shoes":
The benefit of Google Shopping ad campaigns is that they are a great way to reach potential customers and promote your products. This is a great way to track your sales and conversions as well as your competitors.
With Google Shopping ad campaigns you will be able to see the average transaction value and revenue generated from your shopping campaigns.
READ ALSO: How Google Ads Work for Your Ads
Benefits of Google Advertising Campaigns
Google Ads campaigns can be beneficial to businesses in a number of ways. They can help businesses:
Reach a wider audience: Google Ads campaigns can help businesses reach a wider audience than they would be able to through organic search alone.
Target specific audiences: Google Ads campaigns allow businesses to target specific audiences with laser precision. As a result, businesses can advertise to the most relevant audience.
Generate leads: Google Ads campaigns can help businesses generate leads. This is because people who click on ads usually have a higher conversion rate than those who simply view ads.
Increase Brand Awareness: Google Ads campaigns can help businesses to increase brand awareness. Many people see the ads, even if they don't click on them.
Drive traffic to your website: Google ad campaigns can help businesses drive traffic to their website. Ads in this case lead to an advertiser's website when clicked.
Conclusion – Google Ads Campaign Types
Quick summary of the benefits of Google Ads for your Business. Google Ads is a great way to reach new customers and grow your business. Ads can be targeted to specific demographics, interests, and even locations. They can also be customized to match your budget and goals.
The Ultimate Google Ads PPC Kit
Google and HubSpot have teamed up to bring you the Google Ads Kit. That will help you create a successful Google Ads strategy. Inside, you'll find a guide to all things Google Ads. Including information on search campaigns, lead generation, budget setting, and more.
Learn more and earn $500 in ad credit by linking to your Google Ads on HubSpot.